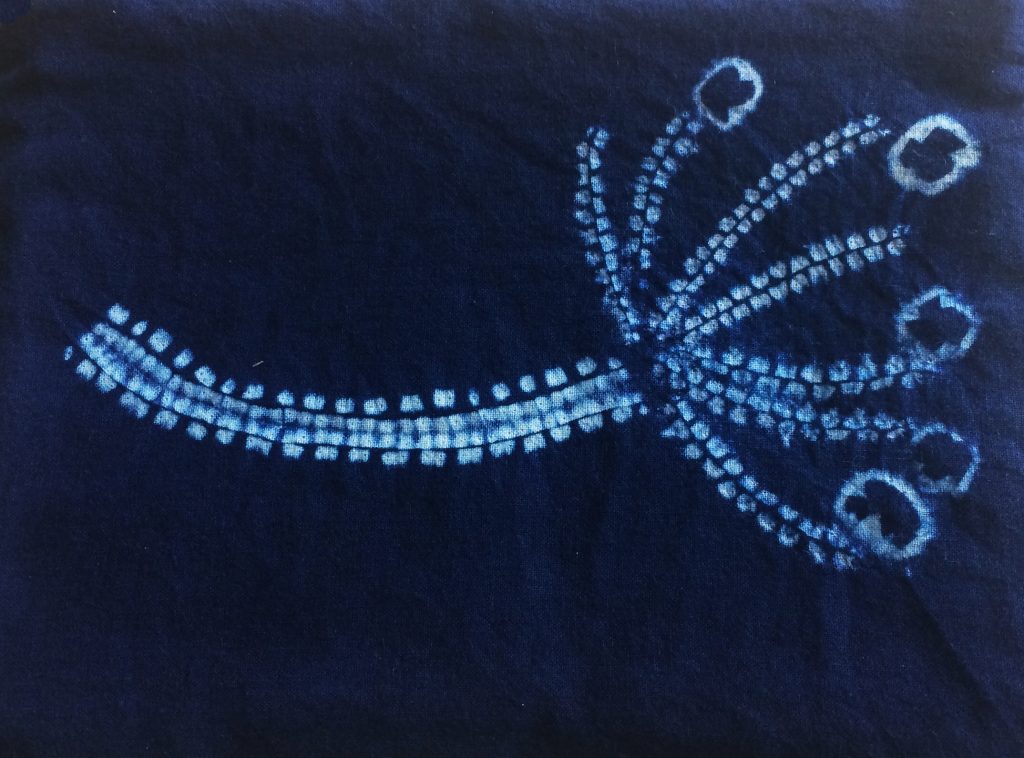 Shibori is the fascinating Japanese art of stitch resist which is
based on simple handmade running stitches. In this taster workshop you
will learn how to affect the result by varying the stitches and folds of the
fabric and how to 'pull up' your hand stitched work before dyeing. After
releasing the stitches a unique piece of Shibori will be revealed!

Saturday 8th July – Hatherleigh Pottery, EX20 3JP
The workshop will last approximately 1.5 hours, cost £5 to cover materials.

For further information and to book your space, please see contact information below!
Tel: Jan Ramirez on 07961 663337
Or email: