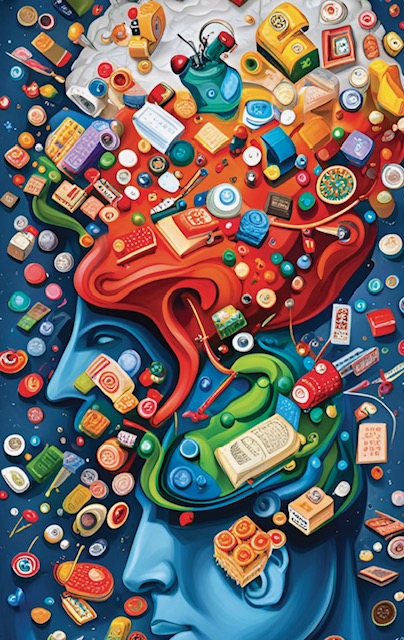 Uncover the mysteries of the human brain at the Hatherleigh Festival 2023. Join us as we explore the fascinating world of brain energy sensing and usage with Dr. Craig Beall, a Hatherleigh neuroscientist and published scientific author from the University of Exeter.
Delve into the intricate mechanisms that allow the brain to monitor and adapt to energy fluctuations. Discover cutting-edge research that unveils the link between brain energy regulation and various neurological conditions. Gain insights into the neuroscience of diabetes and its impact on brain health. Explore the potential for innovative treatments utilising diabetes drugs for conditions such as Type 3 diabetes, also known as Alzheimer's disease.
Dr. Beall will share the latest breakthroughs in brain research and expand your understanding of the most complex thing in the known universe.
But that's not all! As part of the Hatherleigh Festival 2023, we're excited to announce a pop-up Sci-Art exhibition. Immerse yourself in a captivating display of art inspired by the wonders of neuroscience. This exhibition will be on display in Old Schools throughout the festival weekend, providing a delightful fusion of creativity and scientific exploration.
Join us on 6th of July at the Old Schools for a stimulating evening of knowledge, art, and inspiration.
Beautiful Brains – Old Schools 6th July 2023
Time: 7.30pm
Cost: £5 (includes tea/coffee) – to book, email: