Three artists taking part are: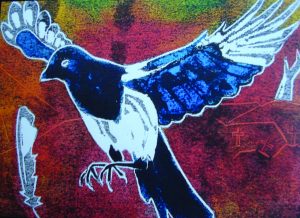 Rose Hunter of 'Proseprints' whose unique hand-painted lino-prints are inspired by powerful poems by Devon poets and explore our relationship with nature, from childhood memories to environmental truths.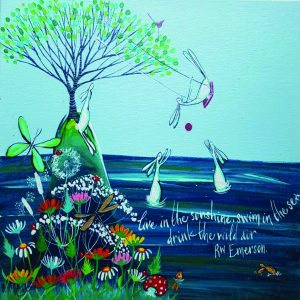 Kate Andrew whose paintings in acrylic depict an imaginary world filled with stylised hares and flowers with timeless text to lift the spirit.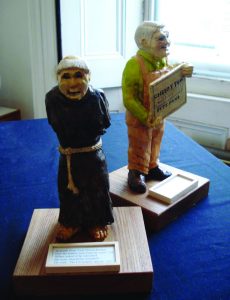 Colin Burlton whose wood-carvings and illustrations based on fables, nursery rhymes and his own verse frequently amuse the viewer [The Hare and the Tortoise, Mary had a Little Lamb – an Alternative Version (illustrated book)…&…limericks based on Devon village names].
Salar Gallery Exhibition Rooms, 20 Bridge Street, Hatherleigh
| July 18th to August 31st 2019