Entertainingly Different have entertained, excited and enthused Hatherleigh Festival audiences in the past with their workshops and performances and this year they make a welcome return, this time in the guise of three well known 'Alice in Wonderland' characters.
Our master of ceremonies for Saturday afternoon's proceedings in the Town Square will be The Mad Hatter aka Rob Pudner who will bring his inimitable style of family friendly entertainment to the event.
Alice and the Queen of Hearts will try their best to get along whilst providing some walkabout fun and circus skills throughout the town before re-joining The Mad Hatter for an Entertainingly Different show for the whole family; jam-packed with interactive songs, stories, surprises and silliness.
You are all invited to the Mad Hatter's tea party where literally anything might happen and probably will!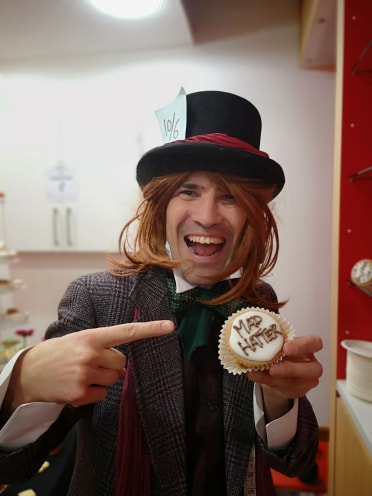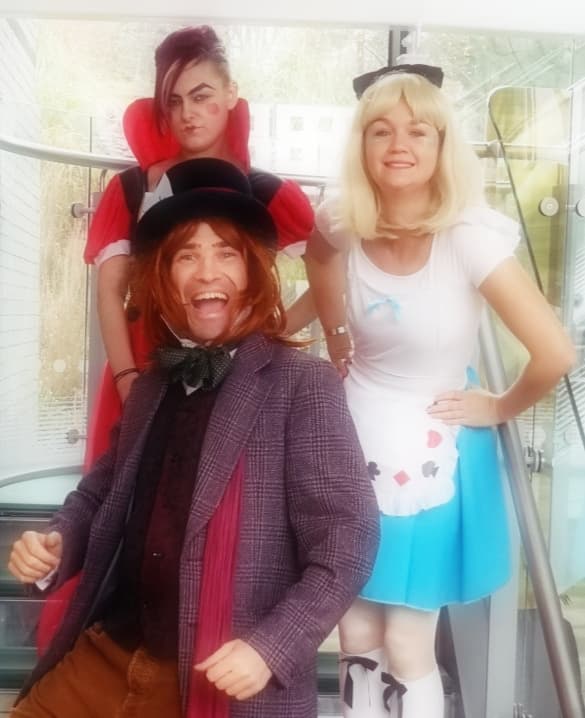 Saturday Afternoon in the Square