THE CURIOUS EYE
An Exhibition of Photographs
by PAUL SEED
At the SALAR GALLERY, Hatherleigh
1st to 30th September 2016
The Curious Eye is the title of our next exhibition at the Salar Gallery, Hatherleigh of photographs by Bideford born Paul Seed.  After 35 years as a very successful freelance TV drama director & winning two Baftas, Paul is now very content to be staying at home in Torrington and taking photographs.  He says of the Still Photograph: That frozen millisecond, isolated, has the potential to tell an amazingly complex story, and inspire or awaken in the beholder a magical stimulus to the imagination. 
This Exhibition includes photographs of some of the things that have caught his eye at Hatherleigh Market and Torrington May Fair as well as many other venues.
Open Tuesdays, Thursdays, Fridays & Saturdays (10am-1pm & 2-5pm) from 1st to 30th September and for the Festival Weekend, we will be holding an Evening Viewing on Friday 16th September from 6 to 8pm to which all are welcome.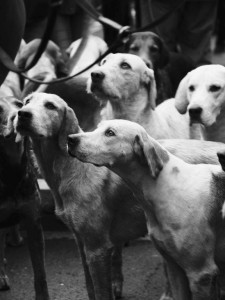 About PAUL SEED
Born in Bideford, brought up in Stockport and has lived back in North Devon since 1994, and in Torrington since 2004.
Read Drama at Manchester University in the late Sixties and then worked as an actor in Rep, TV and the West End for ten years.
Trained as a TV drama director at the BBC in 1980.
His first job was directing a Play for Today in Belfast in which he gave Kenneth Branagh his first job playing the lead.
Over 35 years has had a very successful freelance career directing a wide range of work including the original 'House of Cards'. He was the establishing director on 'Capital City', 'Playing the Field', and 'New Tricks'. He directed many single films for TV including 'A Rather English Marriage' with Tom Courtenay and Albert Finney and 'My Beautiful Son' with Julie Walters.  He took 'Auf Wiedersehen, Pet' to Arizona, worked rather closer to home on 'Doc Martin', and directed 'Blandings' and the recent new series of 'Just William'.
Over the years he has been nominated for six Baftas and won two of them, been given three Royal Television Society Awards, and two International Emmies, together with many other awards and nominations.
He is now very content to be staying at home and taking photographs.