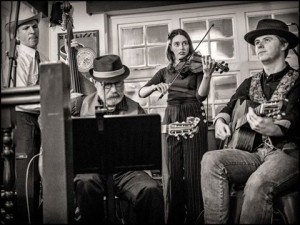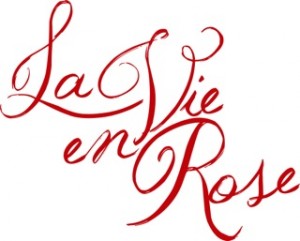 A group of musicians with backgrounds in classical, traditional jazz, rock, Western Swing, blues and roots, brought together by a shared love of Gypsy Jazz.
The fiery swing, romantic waltzes, Latin beats and lilting melodies of Django Reinhardt, Stephane Grappelli and The Quintette du Hot Club de France are still as engaging now, as when they first burst onto the stage in the 1930's and '40's.
A duet of guitars, a hot fiddle, soulful clarinet and slaptastic upright bass come together to play music inspired by those 'hot jazz' musicians…but of course with a few surprises of our own thrown in!
Featuring David Jones (ld gtr), Laurie Light (rhtm gtr), Rebecca Willson (vln), Nick White (clt) and Mitch Humphrys (d/b) that's La Vie En Rose , and whether it's with tears in your eyes, your foot tapping loudly, or jiving on the dance floor, we aim to make it a set to remember.
Playing Saturday night Town Square from 7.30pm