Hatherleigh Players present
MURDERED TO DEATH by Peter Gordon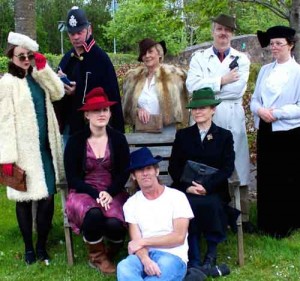 July 1935. A nostalgic aunt sits with her disgruntled niece in a large manor house awaiting her party guests. Enter a dodgy French art dealer, a debutante, a retired colonel and his frustrated wife, some hidden affairs and of course, the butler, and you have the recipe for an evening of drama and laughs in this hilarious murder mystery spoof!
The question is, can the inept Inspector Pratt, the well-meaning PC Thompkins and the famous Miss Maple solve the case before the audience dies laughing?
Saturday 18th and Sunday 19th July 7.30pm. Tickets £7.50, concessions £5.50, £3.50 under 16s. Bar available.
This amateur production is presented by arrangement with Josef Weinberger Limited