Cost – Free
Venue – Town Square
Time – 3-4pm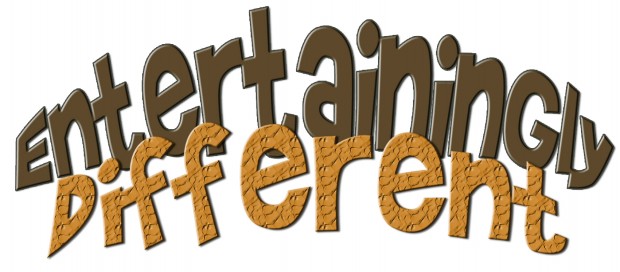 Laughing, cheering, clapping and singing will be the order of the day as 'Entertainingly Different' promise to delight Festival goers with their interactive storytelling show.
Following their success at last year's Festival Rob Pudner and Dexter Newman our back again with a brand new show and this time are joined by a few friends including folk artiste Jim Causley who will provide live accordion accompaniment.
This 60 minute mini musical will enthral and amuse people of all ages with it's heady mix of storytelling, slapstick, song, dance and surprises and is one not to be missed!
A comment following Hatherleigh Festival 2012 – Thank you for entertaining us at Hatherleigh Festival – what a brilliant show! I was there with my two grand-daughters, age three and nearly eight and we absolutely loved the stories, told in a most talented and clever way. So funny! I hope I will be able to see you perform again. I would definitely recommend you to anyone for any occasion – fantastic!