Cost – Donations Requested
Book Title – Turning of The Tide -PICK UP A COPY FROM THE PAPER SHOP NOW!
Author – Liz Shakespeare
Venue – The George Hotel
Time – Thursday 3.30pm till 5.30pm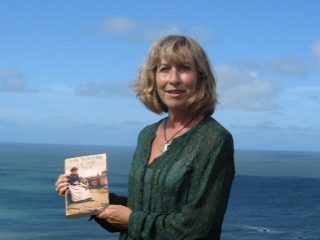 Liz is going to start the session by giving a talk about her research and writing of her book "Turning of the Tide" and then take questions.
About the Book
Devon, 1871
Young and vulnerable Selina Burman from Clovelly and her two young children are confined in the harsh environment of Bideford Workhouse. She can only observe them from a distance and despairs of a better future. Her prospects improve when she meets Dr Ackland, a popular G.P. committed to social change. He employs her as a servant in his own household, despite the doubts of his wife and the Bideford community, for whom any connection with the Workhouse is a source of fear and shame. Selina's work gives satisfaction, but her search for love and security does not conform to the expectations of a middle class Victorian family and threatens to damage both her own future and Dr Ackland's career.
Set in Bideford and Clovelly, this novel draws on newspaper articles, letters and census returns, and powerfully brings to life the factual origins of the story.
'The Turning of the Tide by Liz Shakespeare is an immensely engaging story that captures the reader from the first page.'
Historical Novel Review
'A clever combination of fact and fiction, this book both illuminates and entertains – an extremely gripping read.'
Family History Monthly
Liz Shakespeare understands the period commencing in 1871 perfectly well, describing the deprivation of the Union Workhouse as though she had suffered it herself.'
Devon Family Historian
Liz Shakespeare is the author of
Fever: A Story from a Devon Churchyard
The Memory Be Green: An Oral History of a Devon Village
and
All Around The Year (forthcoming.)