Transitions Theatre Company Present:
'Round and Round the Garden'
By Alan Ayckbourn. Directed by Rob Pudner
Community Centre
3 – 5pm | £7.00 adults | £3.00 Children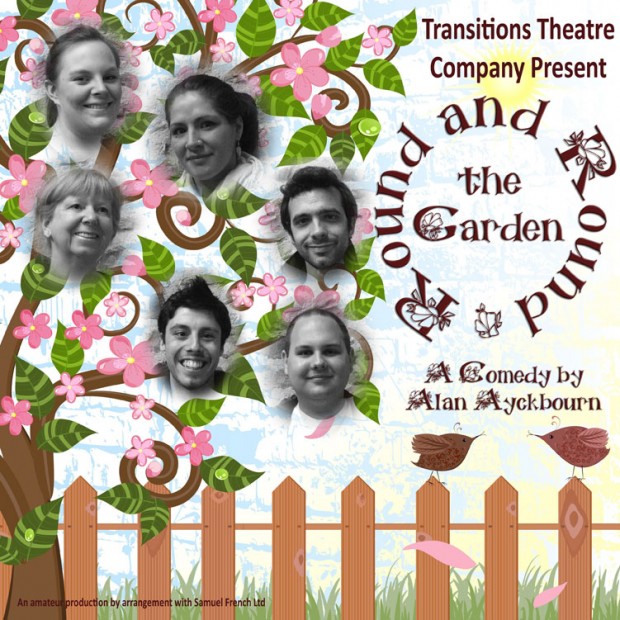 Norman is in love with Annie. Annie is in love with Norman. The only problem is, Norman is married to Annie's sister Ruth and Tom, the village vet, is plucking up the courage to ask Annie to marry him. Then there is Annie and Ruth's brother Reg and Reg's wife Sarah, who Norman has also taken a shine to. Add in some parsnip wine, a proposed mini-break to East Grinstead and some missing fuse wire and you have a recipe for much hilarity and poignancy. An amateur performance by arrangement with Samuel French Ltd.