2011 Festival Workshops
 
All Day – Saturday
Drop in Workshops facilitated by  Devon Artist Network
Familychildren and adults
Vine
free
 
THURSDAY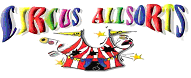 Exciting Circus Workshop and Circus Parade with Circus Allsorts on Thursday 28th July from 3pm – 5pm in Hatherleigh Community Centre
 Come and learn circus skills, make pois / ribbons and be part of the festival parade.You can learn diablo, pois, ribbons, spinning plate, rings, devilstick, samba wings, juggling.
 Circus Allsorts works with children teaching circus fun and putting on performances we also work as stiltwalkers and street performers.
After the workshop we will meet 6.30 to costume up for 7.00 parade
Please can children aged 8 and above bring a set of bright patterned knee length socks to make sock poi.
Children under 8 just need to come and will make ribbons.
There are a few places for under 5's but they must come with an adult per child.
We need some adult volunteers to help.
Children are welcome to dress up for parade in circus / bright / football tops. some costume will be provided
 FRIDAY
Two hour taster session for Parents and children aged 6-12 years.  This is an exciting oppotunity to create a short stop-frame animation film using Digiblue cameras, clay modelling and artwork.
No experience necessary and all equipment provided.
Facilitated by West Devon Family Learning
………………………………………………………………………………………………………………………………
FRIDAY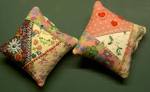 Patchwork Pin Cushion Workshop
Hosted by Jane Austin – this is a workshop aimed at beginners both adults and children.  You wil make and be able to take home you own pin cushion 6 – 10 year olds – bring an adult to help.
Materials included
…………………………………………………………………………………………………………….
FRIDAY
OCRA / Active villages facilitate :

Fencing
two 1 hour sessions of a Family workshop for people aged 6 – 104.
Why not come and have a go at this fast paced sport that has featured in every on of the modern day Olympics.
All Kit Provided
……………………………………………………………………..
FRIDAY

Orienteering
Instructor Andy Hambley will get you up and running with the basics of Orienteering.  You will then be given a map and sent off to navigate your way around the beautiful town of Hatherleigh and its surrounding area using your new found skills.
Equipment provided
…………………………………………………………………………………….
SATURDAY

Streez Dance Crew are holding a 'Workshop of Dance' on Saturday 30th July.
'Torrington based Streetz Dance Crew have recently been crowned South West Champions in the Under 18 Newcomers and will be heading off to Blackpool in August to compete in the Worlds Street Dance Championships!! Streetz have been going since 2007 and have only been entering competitions since last October and have been placed in every one. Streetz dancers have performed all over the country and have a busy schedule in 2011."
Come and have a go with these champion dancers
………………………………………………………………………………………………………………
SATURDAY
Rustic Stool Making Workshop with Ben May
Saturday sees an all day workshop at the Forest Crafts centre run by Ben May.
You will be able to make a stool to take home with you.
Come and have a go at this fantastic workshop – booking is essential as places are limited.
People booking for Ben's workshop will be asked to bring along a packed lunch and, if possible, a cordless screwdriver and a pruning saw.  If you have not got the tools they can be provided. Please wear sturdy footwear and working clothes and bring along waterproofs just in case.  Tea and Coffee is included.
………………………………………………………………………………………………….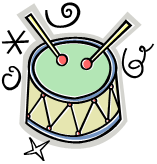 Musical Instrument Workshop
A two hour fun session for parents and their children aged 5 years and up.  This is an exciting opportunity to make a musical instrument together.
No experience necessary – all resources provided
…………………………………………………………………………………………………………
SATURDAY
Marilyn Hornby of PatchFlora will be hosting 2 fantastic Embroidery Workshops
Starting Redwork.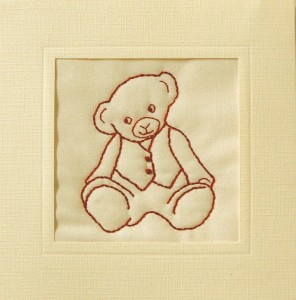 Redwork is a Victorian revival with a modern twist.  Free embroidery, using a variety of stitches all in one colour (red), is used to create a picture on a cream background.  A wadding foundation gives it instant quilting.  Try making a card to see if you like this versatile technique.
Cost of materials and tuition £6.00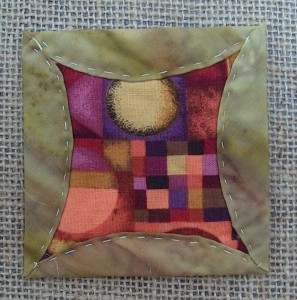 Japanese Folded Patchwork.
Learn how to make a small quilted motif. You can join several together to make a variety of items from mats to bed quilts! They can also be used to decorate bought items.
Materials and tuition £6.00
…………………………………………………………………………………………………………….
Saturday
All Day at the Vine Church

Print Workshop facilitated by Devon Artists Network
Showing a mix of original prints, relief prints, collographs and Mono prints by Tim Salter, Joana Radford and Diana Bailey.  The artists will also be running a drop in workshop where you can try your hand at printing using some of the above methods.  It is a great way to learn a new skill and it is free so come and have a go.
xxxxxxxxxxxxxxxxxxxxxxxxxxxxxxxxxxxxxxxxxxxxxxxxxxxxxxxxxxxxx