2010 Line up for Thursday was:-
Hatherleigh Silver Band
Opening the Festival and needing no introduction…………….
The Thinking Allowed Session
Matthew Hammond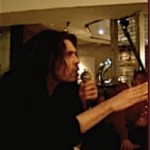 Stand Up Philosopher Matthew
Liv Torc
Liv Torc is a stand-up poet, wondermentalist (Google it)and comedian
Nicola Clark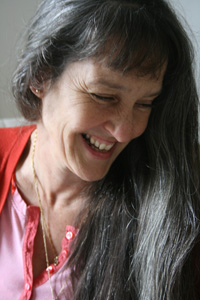 Nicola, who has been described as occupying the area between Purcell, Edith Piaf and Arthur Askey, delivers irreverent lyrics with a beautiful voice.   www.nicolaclark.co.uk
********************************************************************
Highlights from 2010 Friday events
The Acoustic Session in The Marquee
Glass Bottom Boat
Two men called Rob and Dave find new friends, add percussion and vocals to present an acoustic set of contemporary classics
Nicola Clark
A second chance to catch Nicola who, happily,  seems to be all over this Festival.
Douglas E Powell & Central Casting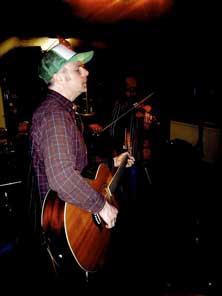 Central Casting is Douglas E Powell's new band. Douglas is a singer songwriter living in North Devon.  He writes songs in the alt-folk style with a hint of Americana. Douglas plays acoustic guitar, accompanied by harmonica and vocal. Tipping his hat to his musical heroes Dylan, Young and Jansch. His live performances are intensely charged with deeply personal lyrics over gritty and beautifully simplistic guitar work. Douglas has written and produced two albums,  The Still and West and The Iron Coast.
www.myspace.com/douglasepowell         www.myspace.com/centralcasting
Ultimate Madness  
Last Years Saturdays included:
Salsa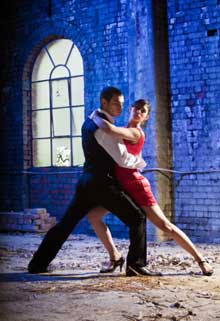 The Salsa Workshop, led by Georgina Hooper with partner Tomasso Parrinello,    Mesmerising Minibeasts
Ukulele Workshop with Nipper
Nipper has been described by many as a ukulele nutcase, but prefers the title 'Ukulele Revolutionary'. For more information visit http://ukulelenipper.wordpress.com/
Festival Bookclub


Local author, Jane Feaver's latest book 'Love Me Tender' is a collection of interlinked short stories about life in a small town in the South West. Here's the plan; read the book before the festival, turn up at 2pm in The Bridge and discuss the book with others. Leading the discussion will be the author, Jane Feaver. Limited books will be available to read from The Paper shop in Hatherleigh. "The power of Feaver's writing is a spartan pleasure: when shafts of poetical insight or tenderness break through its restraint they are genuinely luminous and moving." The Guardian.
Pro Football Coaching

Led by Tom Parrinello (ex Bristol Rovers Defender).
Street Dance Workshop with Jessica Squire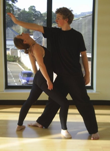 Hatherleigh Festival Street Market
A selection of  market stalls tempting you with Arts, Crafts and Tasty Treats. Introducing the Festival Pig Roast soon to be a legend in its own lunch time, enjoy!
Food available all day and in to the night.
Skate Warehouse
The Naughtiest Noise in The Galaxy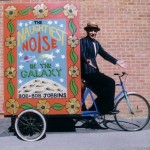 The Hot Tone Rhythm Boys
'The Hot Tone Rhythm Boys' are a vintage jazz duo playing classic songs of the 1920′s, 30′s and 40′s. For more information visit http://rhythmboys.wordpress.com/
The FOS Brothers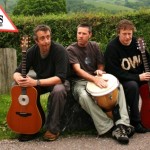 The FOS Brothers are Dave (acoustic guitar, electric mandolin and vocals) and Sam McCrory (acoustic guitar and vocals) from East Belfast, joined by Rom Dobbs an innovative drummer and percussionist from the South West. Together they create a unique soundscape of acoustic music heavily influenced by their Irish roots. Regulars at Glastonbury, they have been playing together for over 20 years at festivals, and any other hole in the ground that will have them.
"A stirring fusion of original and traditional songs on hypnotic acoustic guitars to 21st century dance grooves." (Steve Knightley – Show of Hands)

Pavlov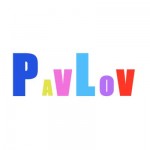 Pavlov, formed in 2009, the music draws from a rich variety of influences from from traditional English song, grooves from Mali , to contemporary jazz. Drawing on the skills and experience of five players who between them have a list of collaborations and credits from the international jazz and world music scene as long as your arm , this band hits you just where you weren't expecting, turning heads and unexpected sixpences….
Roz Harding alto sax
Andy Williamson tenor sax
Marcus Vergette double bass
Dhevdhas Nair piano
Sean Wilmott drum
The Loose Salute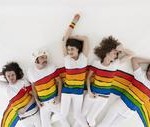 "Boy hears girl singing while cookin in a cafe, boy and girl form band and name it "The Loose Salute" they lassoo their friends into joining and playing a plethora of instruments to create the sound of sunny days, mellow waves, bright stars, late night bars, wilson brothers, mothers, the kindness of others, olives n spikes, flyin kites, coley park, beachwood sparks, surf, for what it's worth, savin the earth, monkees, byrds….."
www.myspace.com/therealloosesalute
Eat The Rich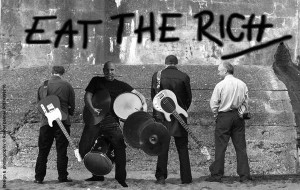 Eat the Rich
"….So our drummer was in the loo during half-time at one of our gigs. He overhears a conversation between two guys… 'I love the band – but what are they?' 'They're a folk band, bit raucous like.' 'No, they're more like a punk band' 'I dunno – folk punk band then…' And fiddle punk was born! We write our own songs, we mug traditional songs in a dark alley way, we even do some other people's songs and add a twist or two. And we're proud to come from Devon with all its good and bad. Feel it, live it – so come and see it!"
Last Years Sunday Included:
Artist Information
Combined Church Service
We  invited all three churches; St John the Baptist Church, Methodist Church and The Vine Church to hold their service in association with Callington Gospel Choir. The service was held in the Festival Marquee, in the Town Square and was be led by Rev. John Leach.
Callington Gospel Choir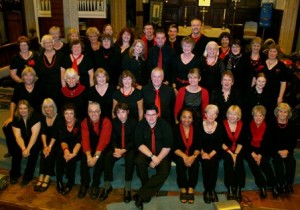 Callington Community Gospel Choir, formed in 2005, has grown to be one of the largest Gospel Choirs in the UK. www.ccgc.org.uk
Organ Recital with Roger Cleverdon
Our very own Roger Cleverdon  performed an organ recital at St John the Baptist Church. This  included pieces from Toccata & Fugue in d minor (J.S. Bach), Choral Song (S.S. Wesley) and Carillon-Sortie (H. Mulet).
David Benson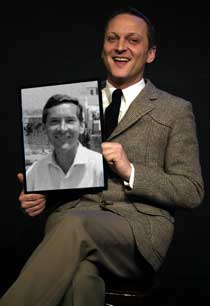 James Seabright Productions presents
THINK NO EVIL OF US: My Life With Kenneth Williams
Written and performed by David Benson
This classic one-man show unlocks the character of one of Britain's best-loved and most-missed entertainers. In this thrilling and hilarious tour de force we see Kenneth Williams at his funniest – and at his most badly behaved.